Coreonyx Contact Information
We are a consulting and services company that enable our clients to focus more efficiently towards supporting and delivering their mission, not wrapping the mission around their support.
Corporate address
2411 Dulles Corner Park
Suite 425
Herndon, VA 20171

Southeast Field Office
2704 Cherokee Farm Way
Suite 2004
Innovation North Building
Knoxville, TN, 37920
We are always looking for innovative professionals to join our Team. If you want to make a difference, please click the link to send us your resume or provide your contact data and we will reach out to you.
423430 Computer and Computer Peripheral Equipment and Software Merchant Wholesalers
518210 Data Processing, Hosting, and Related Services
519130 Internet Publishing and Broadcasting and Web Search Portals
519190 All Other Information Services
541490 Other Specialized Design Services
541511 Custom Computer Programming Services
541512 Computer Systems Design Services
541513 Computer Facilities Management Services
541519 Other Computer Related Services
611420 Computer Training
541611 Administrative Management and General Management Consulting Services
541618 Other Management Consulting Services
541690 Other Scientific and Technical Consulting Services
561990 All Other Support Services
COREONYX CONTRACT VEHICLES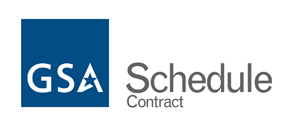 GSA IT 70 Schedule, No. GS-35F-294GA
Social Security Administration, BPA No. 28321320A00040034
Department of Justice, IDIQ No. 15JPSS18DPZM00005
Export Import Bank of the United States, BPA No. EXIM17A0003
Department of the Interior, BPA No. 140D0419A0012
Smithsonian Institution, IDIQ No. 33330220DF0010053