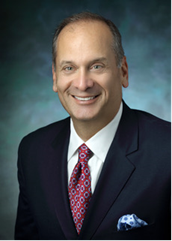 DC Metro – COREONYX Government Solutions, a subsidiary of COREONYX International, a U.S. Department of Veterans Affairs Certified – Service Disabled Veteran Owned Small Business (CVE-SDVOSB) is pleased to announce the recent addition of Robert Fisher as Senior Director of Growth and Delivery.
Robert (Rob) leads COREONYX business development initiatives, including identification of long-term methods to increase value through the development of relationships, markets, customers, and business opportunities.
Rob has more than 25 years of government industry experience and has a strong track record leading strategic growth initiatives and delivery in the science and technology market, including Establishing REI's presence in new markets (US Courts DA, OCC ASC, DOE EIA, DARPA TASS, USDOT FHWA, DOD OSD SBIR and DOL CMS). As the NASA account executive Rob was responsible for delivery and growth of REI's NASA market (ATASS SBIR BPA , HQ HITTS, and MDL/CTTL Center Consolidation).