Delivering Government Excellence in Digitial Transformation
Digital transformation and IT modernization are common buzzwords across the Federal Government, where agencies face not only technology challenges but also must address the hurdles of siloed strategy and decision making, risk-averse cultures, and insufficient budgets.
Realizing the full spectrum of technical and non-technical challenges government agency leaders face when embarking on a digital transformation project, COREONYX developed its CERTAIN-T™ Methodology, which is COREONYX's adaptation and evolution to the existing United States Digital Services (USDS) Playbook.
Expanding Upon the United States Digital Service Playbook
As a pioneering organization, the USDS has been instrumental in improving government services and modernizing outdated systems. One of the essential resources developed by the USDS is its playbook, which guides government agencies to adopt user-centered design and agile methodologies. However, despite its initial groundbreaking impact, it is increasingly evident that the USDS playbook is now outdated, with its last update coming in 2016.
The USDS Playbook fails to adequately address the significant advancements in technology, changing user expectations, internal agency challenges, and the evolving landscape of cybersecurity threats. By incorporating emerging technologies, modern methodologies, cybersecurity best practices, and user-centric approaches, as well as change management principles, the CERTAIN-T™ Methodology provides government leaders with the necessary guidance to meet the evolving needs and expectations of the American people.
CERTAIN-T™: Powering the Future of Government Digital Transformation
At COREONYX, we understand that digital transformation is not just about integrating technology into every facet of the government – it's about revolutionizing how government agencies function to deliver unprecedented value to end users. Our CERTAIN-T™ Methodology, founded on the U.S. Digital Service Playbook, doesn't merely strive to keep pace with the rapid evolution of technology – it aims to lead the charge, reshaping the public sector with a pioneering spirit and agile approach.
Our commitment is to catalyze a profound cultural shift within government agencies. We empower organizations to challenge the status quo, foster a culture of innovation, and embrace the risks and rewards of bold experimentation. With our robust, adaptive, and proactive methodology, we prepare government bodies to anticipate and master the pace of innovation, setting them up for sustained success in an increasingly digital world. Our methodology is rooted in a deep understanding of the government's unique digital challenges and an unwavering focus on the opportunities that digital modernization can unlock:
Enhanced Digital Services
Leveraging the U.S. Digital Service Playbook, we help government agencies transform service delivery, increasing efficiency, effectiveness, and user satisfaction.
Staying Ahead of the Curve
Our CERTAIN-T™ Methodology goes beyond keeping up with technological advancements – it ensures digital government initiatives are relevant and responsive to emerging needs.
From data management to cloud computing, agile development, and user engagement, our CERTAIN-T™ Methodology provides an all-encompassing framework for digital modernization, allowing agencies to prioritize, streamline, and succeed consistently in their digital endeavors.
Our methodology translates into real-world outcomes – increased efficiency and cost savings, improved services, greater transparency, better data utilization, increased resilience, and inclusivity, all adding substantial value for the government and the public.
Cultural Shift and Innovation
We facilitate the necessary cultural shift within government agencies towards flexibility, innovation, and accepting failure as a steppingstone to success.
The CERTAIN-T™ Methodology provides a comprehensive approach to digital modernization that prioritizes data management, cloud computing, agile development, and user engagement. Core Tenets of the CERTAIN-T™ Methodology Include:

The CERTAIN-T™ Methodology also adopts a cloud-first strategy, leveraging the benefits of cloud computing while ensuring compliance with government standards. The framework includes cloud architecture, cloud security, and cloud optimization. Cloud architecture involves the implementation of a scalable and secure cloud architecture that supports the organization's data and application needs. Cloud security includes integrating security measures into the cloud infrastructure, including multi-factor authentication, encryption, and continuous monitoring. Cloud optimization involves using advanced tools and techniques to optimize cloud resources and minimize costs while maintaining compliance with government standards.

The CERTAIN-T™ Methodology also adopts an agile development approach, enabling digital product deployment faster and more efficiently. The framework includes agile methodology, DevOps integration, and test automation. We implement agile development methodologies to support rapid iteration and continuous improvement. DevOps integration involves integrating development and operations teams to streamline the deployment and management of digital solutions. Test automation consists of using advanced testing tools and techniques to automate testing processes and ensure the quality and security of digital solutions.

The CERTAIN-T™ framework has been designed to exceed US Government standards and is unique in the marketplace. COREONYX is committed to delivering exceptional customer value through its innovative digital modernization framework.

The CERTAIN-T™ Methodology takes a user-centric approach to digital solutions design, prioritizing user experience and engagement. The framework includes user research, user testing, and user training. User research involves conducting user research to understand user needs and preferences and incorporating them into the design of digital solutions. User testing involves testing digital solutions with users to ensure usability, accessibility, and engagement. User training involves providing training and support to users to ensure the effective adoption and use of digital solutions.

COREONYX uses documented processes and procedures aligned with job families to ensure our methodology is scalable. The families contain a base capability foundation and identify discriminators used to accomplish each play. Our internal training program and education plan allows us to grow capability internally to augment team building and the expansion of services. The combined approach delivers consistent results across expanded customers and service offerings.

Culture is a massive part of how COREONYX delivers digital solution success. Our CERTAIN-T™ Methodology focused culture allows each employee on a project team to align with the customer's organizational culture. When assisting customers with digital transformation, the provider and the customer must share similar cultures. This ensures we understand the customer and make decisions that best reflect their culture, not ours.
CERTAIN-T™ In Action Across Government
CERTAIN-T™ isn't just a lofty aspiration. Rather, it is grounded in a track record of undeniable success in driving digital transformation across government. By collaborating closely with our federal customers, we have propelled their digital services to new heights, surmounting technological and organizational obstacles and unlocking substantial benefits along the way.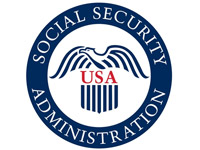 COREONYX partnered with SSA to rebuild its outdated, cumbersome, and expensive internet-based platform that housed over 78,000 data interfaces and was extremely challenging to navigate that most visitors opted to call for help versus trying to serve their own needs through the existing system. Using CERTAIN-T™, human-centered design standards, and full stack engineering around a content delivery network and cloud-based computing, COREONYX improved the site's security, resilience, and ability to provide information on SSA benefits to Americans worldwide.

Optimizing NIH Operational Efficiency
The agency's 20,000+ member workforce was unable to identify and complete core operational and personnel-related tasks. COREONYX partnered with NIH leaders and subject matter experts to identify operational pain points across North America. We developed a best-in-class intranet solution, as well as a two-pronged advanced search and navigation strategy, enabling the NIH workforce to identify and accomplish key tasks intuitively, efficiently, and accurately.