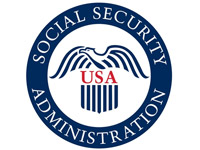 Social Security Administration
Delivering best in class human centered design in government to reimagine one of the nation's most critical public facing systems.
The need for United States (U.S.) citizens to access government services online grew dramatically in 2020 and 2021 in part due to the COVID-19 outbreak. As a result, the President of the United States signed Executive Order (EO) 12862 on December 13, 2021, titled "Transforming Federal Customer Experience and Service Delivery to Rebuild Trust in Government." This EO is about ensuring the Federal Government serves the public better by putting people at the center of everything it does. In addition, as Jim Probasco noted in his review of the new SSA.gov site for Investopedia:
"As 10,000 baby boomers retire every day, the average time a caller waits on the phone before connecting with a Social Security staffer has swollen in the past decade from less than five minutes to more than half an hour. That wait is only expected to worsen given that the agency's staff and budget have declined by more than 15% in the same period."
Delivering unparalleled performance, on time and on budget, the men and women of COREONYX delivered on the President's vision with the flawless launch of the Social Security Administration's reengineered website, SSA.gov.
The stakes could not have been higher in reimagining SSA's system–that encompassed more than 78,000 portals interfacing with multiple information systems, while providing access to a vast array of benefits and services needed by Americans on-line. The system had to work the first time it went live and had to be 100% available. To achieve this goal, the incredible team of COREONYX designers, engineers, developers, content strategists, and analysts along with our federal and industry subject matter experts, delivered a reimagined best-in-class human centric digital platform, engineered from top to bottom to support and empower Americans in obtaining SSA benefits. With the launch of SSA.gov, COREONYX has set the standard for human centered design in government.
While achieving "best in class" is aspirational for some, COREONYX achieves this accolade every day, in everything we do.
The SSA.gov web experience became fundamentally rigid, tedious to manage, and expensive to maintain. Users faced a website comprised of over 78,000 individual data portals with no clear content hierarchy or discernable navigation. Additionally, the legacy system was lacking the modernization needed to serve its mission effectively and efficiently. Its use of outdated methodologies, technologies, and applications like HTML as well as its use of on-premises infrastructure (data centers, hardware, etc.) resulted in an archaic and difficult-to-manage architecture platform. These hurdles made it extremely challenging for users to navigate the SSA.gov site, find what they were looking for, access and apply for SSA benefits, and check the status of their benefits online.
Intent on improving how the public conducts business with SSA, COREONYX leveraged United States Web Design System (USWDS) and human centered design standards to reinvent the SSA.gov site. In addition, the team architected and transitioned the SSA website to a Content Delivery Network (CDN) which enhanced the site's infrastructure, resilience, speed, and security to deliver content about SSA benefits to U.S. citizens worldwide. The system was also designed to proactively protect and mitigate threats and attacks, and meet traffic and performance demands with high availability hosting, FEDRAMP security features, and a robust compliance portfolio. The COREONYX team designed and deployed a Content Management System (CMS) with integrated features such as Dynamic Scaling to meet growth, Performance Monitoring, Enterprise Remote Management, and Artificial Intelligence (AI) elements. These features transformed SSA to a high-performing Digital Enterprise Platform which empowers SSA with the efficiency, elasticity, and scale to meet its needs not only today, but also will allow it to seamlessly scale to meet the demands it will face tomorrow.
COREONYX engineers worked with SSA leaders to identify and prioritize the most visited sections of the ssa.gov platform and delivered improvements to these high priority tasks with the initial launch of the new site in December 2022. The following are just a fraction of the interactive tools available with the initial launch of the new SSA.gov platform.
Check benefits eligibility.
Using the new benefit eligibility screener, the American public can determine if they are eligible for SSA benefits.
Save time on Social Security Number (SSN) and card services.
If a person loses their social security card and needs a replacement, they may be able to request it online by visiting www.ssa.gov/ssnumber. Individuals can also start an application for an updated card or request an SSN for the first time via the new system. People may never need to visit an SSA office and, if they do need to visit an office to complete the application, they will save a lot of time by starting it online.
Save time in applying for Supplemental Security Income (SSI).
People can start the SSI application online and request an in-person appointment by answering a few questions at www.ssa.gov/benefits/ssi/; thereby, minimizing the amount of time they will spend at an SSA office to complete their SSI application.
Apply for Social Security benefits and other online services.For most retirement, disability, and Medicare benefits, people can apply or start an application online. SSA will review the application and reach out if more information is needed. Visit www.ssa.gov/onlineservices.Many SSA services do not require the public to take time to visit an office. Using a mySSA account, a personalized online service, people can start or change direct deposit, or request a replacement SSA-1099. For individuals already receiving Social Security benefits, they can print or download a current Benefit Verification Letter if they need proof of their benefits. People not yet receiving benefits can use their online account to get a personalized Social Security Statement, which provides their earnings information as well as estimates of their future benefits. The portal also includes a retirement calculator and links to information about other online services.New SSA.gov platform features will continue to be unveiled in the coming months based on feedback from the public.
The newly redesigned site empowers the American public to effectively manage their SSA benefits and records, thereby dramatically improving the SSA customer experience and reducing operational costs and burdens on field offices across the United States. Improved self-service capability allows people to skip calling or visiting an office, which helps Social Security staff focus on those visitors who need in-person assistance.
"SSA.gov is visited by over 180 million people per year and it is one of our most important tools for providing efficient and equitable access to service," said Kilolo Kijakazi, Acting Commissioner of the Social Security Administration. "Whether providing service in person or online, our goal is to help people understand what they may qualify for and seamlessly transition them to an application process."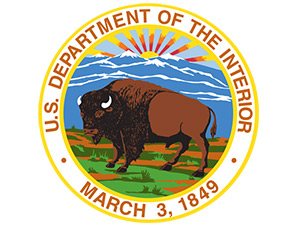 U.S. Department of Interior
Modernized the DOI's web services architecture to take advantage of new cloud-based and other digital technologies, evolving it into one of the most advanced web service platforms of its kind in government.
Business demands disproportionately had outgrown the solution lifecycle of the initial platform, architecture, and configuration to become inefficient, costly, and extremely difficult to maintain.
With the cloud platforms now in the mainstream along with other technologies previously unavailable, we leveraged our position as proven innovative thought leaders to develop an ambitious but essential, full spectrum solution, scalable to meet both current and future demand that creates the performance, efficiency, scalability needed.
What started as a small but visionary development pilot has evolved into one of the most active, expansive, and efficient Web Service Platforms of its kind in government.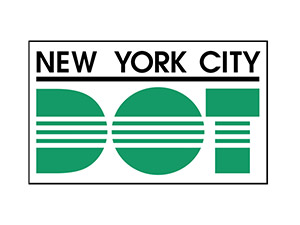 Department of Transportation
By harnessing the power of robotics process automation and advanced data search and management techniques, we helped New York City's Department of Transportation save the taxpayer an estimated $170M annually. 
New York City Department of Transportation (DOT) receives complaints from the public about injuries and damages at locations within the city limits. In support of the city's litigation department, our customer receives on average, more than 12,000 search requests per year. Each search request required a manual process that searched more than 37 separate data sources, which took (on average) approximately 8-working hours to fulfill each request and cost the taxpayer more than $3.5M annually.
The innovative engineers at COREONYX developed a state-of-the-art, automation search & discovery solution that not only leverages robotic process automation across the accelerate and automate data discovery, but also expands across the enterprise to seamlessly bring together the multitude of disparate data sources that not only provide the accurate and relevant data that was being sought, but also assembles the data into a single reporting format, desired for submission to the legal team or to courts.
While the gains in search efficiency alone are impressive, that was only half the story. With our innovative approach of harnessing the power of advanced  technologies around the business, what once took more than 8 hours for a single search, now only took mere minutes, creating both a significant operational improvement and reducing estimated labor cost from the $3.5 Million dollars annually to just over $30,000 dollars—a cost reduction to less than 1% of the previous amount. Further, the city now intends to leverage this new platform across a majority of its 50 departments to create similar economies of scale with a potential savings of more than $170,000,000 annually for the city taxpayers.