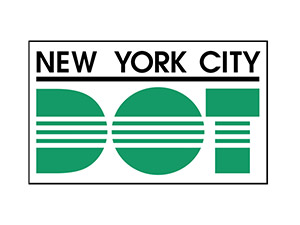 Department of Transportation
By harnessing the power of robotics process automation and advanced data search and management techniques, we helped New York City's Department of Transportation save the taxpayer an estimated $170M annually. 
New York City Department of Transportation (DOT) receives complaints from the public about injuries and damages at locations within the city limits. In support of the city's litigation department, our customer receives on average, more than 12,000 search requests per year. Each search request required a manual process that searched more than 37 separate data sources, which took (on average) approximately 8-working hours to fulfill each request and cost the taxpayer more than $3.5M annually.
The innovative engineers at COREONYX developed a state-of-the-art, automation search & discovery solution that not only leverages robotic process automation across the accelerate and automate data discovery, but also expands across the enterprise to seamlessly bring together the multitude of disparate data sources that not only provide the accurate and relevant data that was being sought, but also assembles the data into a single reporting format, desired for submission to the legal team or to courts.
While the gains in search efficiency alone are impressive, that was only half the story. With our innovative approach of harnessing the power of advanced  technologies around the business, what once took more than 8 hours for a single search, now only took mere minutes, creating both a significant operational improvement and reducing estimated labor cost from the $3.5 Million dollars annually to just over $30,000 dollars—a cost reduction to less than 1% of the previous amount. Further, the city now intends to leverage this new platform across a majority of its 50 departments to create similar economies of scale with a potential savings of more than $170,000,000 annually for the city taxpayers.