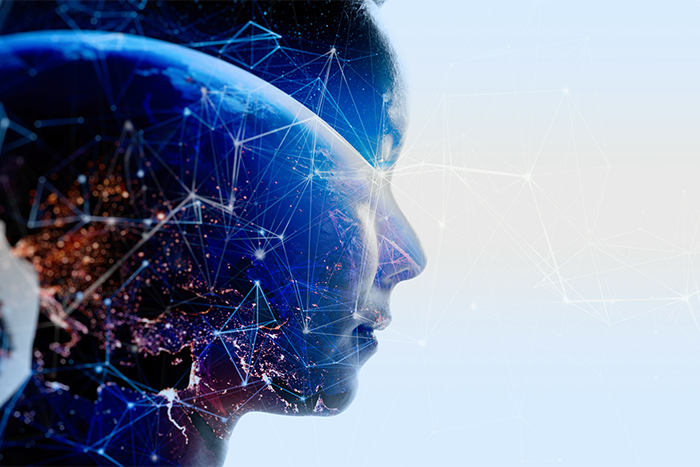 In an age where digital change seems instant, digital evolution has moved beyond a buzzword to become a cornerstone of modern public sector strategy. It is a concept that calls for continuous adaptation, marked by a deliberate march towards services that are efficient and inherently citizen-centric.
The transformation journeys of the National Park Service (NPS) and the Social Security Administration (SSA), with their collaboration with COREONYX, serve as prime examples of this evolution.
Katherine Peiffer, Chief Delivery Officer at COREONYX, recently shared her valuable insights on this digital evolution process in a conversation with Matt Langan on the Government Technology Insider (GTI) podcast. Her perspectives shed light on how government agencies can effectively follow the digital modernization efforts of NPS and SSA to navigate the complex digital landscape.
Peiffer breaks down successful digital transformation into four fundamental steps: Discovery, Strategy, Execution, and Iteration. She emphasizes the importance of a comprehensive discovery process, stating, "Number one would be taking the time to complete a thorough discovery of what you have and how you need to evolve to meet the government and end user's needs." This phase involves deep introspective and extrospective analysis, leveraging data to align an agency's journey with its goals and citizen needs.
Strategy, as Peiffer explains, requires identifying "the people, technology, and organizational changes needed to support the desired solution." This step involves creating a flexible roadmap that adapts to rapid technological shifts.
The execution phase is critical, requiring a controlled implementation process that aligns with core objectives and complies with necessary standards. It is a delicate balance between innovation and regulation.
However, the process does not end there. Iteration, as Peiffer highlights, is vital: "We repeat the discovery, strategy, and execution pillars in a continuous process to adjust for end-user experience, feedback, evolving customer needs, and policy changes." Iteration is the rhythm that ensures services evolve, based on actual user feedback and emerging technologies.
These four pillars – Discovery, Strategy, Execution, and Iteration – not only anchor successful digital transformation but also form the foundation of COREONYX's CERTAIN-T ™ Methodology, an actionable framework guiding agencies through digital transformation.
Peiffer also sheds light on the barriers in creating a citizen-centric experience, noting "A significant barrier is not having the luxury of completing a thorough discovery of both the government and the end user's needs." This insight points to the necessity of understanding diverse needs for a transition from government-centric to citizen-centric services.
On maintaining agility in digital evolution, she emphasizes the role of iteration: "This is really why iteration is so important…by continuously making micro and sometimes macro adjustments based on the end user experience, feedback, analysis, and an understanding of new tools and technologies, government agencies can stay agile and current." This agility is key to staying relevant and avoiding expensive, large-scale modernization efforts in the future.
Finally, Peiffer acknowledges that change is hard especially for government entities and she emphasizes, "finding a partner who helps you navigate through the journey is crucial…Once you find that partner, you will be better equipped to avoid the pitfalls and the roadblocks that might have otherwise stalled your journey." This partnership is crucial for successfully navigating the complexities of digital evolution.
Katherine Peiffer's conversation with Matt Langan offers invaluable guidance for any government agency looking to effectively navigate the digital landscape. Her insights offer a comprehensive guide to transforming public sector services into models of responsiveness and innovation.
To hear these ideas in Katherine's own words, listen to the full podcast conversation here and join her in charting a transformative path for government services.