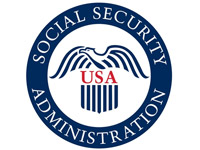 Social Security Administration
Reimagined the SSA.gov website and service delivery using human-centered design. Customer experience and the web architecture were re-engineered from top to bottom, launching a best-in-class digital product that empowers the American public to find the information on the benefits for which they are eligible, quickly and easily. 
The SSA.gov web experience became fundamentally flawed over time, as users faced a 78,000+ page site with no clear content hierarchy or discernable navigation. Further, the site was built entirely in HTML and housed using on-premise servers, resulting in a difficult-to-manage and dated architecture platform. These hurdles made it very difficult for users to apply for SSA benefits and to check on the status of their benefits.
Launched a newly designed SSA.gov website driven by commercially-competitive, United States Web Design System (USWDS) and human-centered design standards. Deployed a Drupal Content Management System combining cloud host capabilities with a high-performing Content Delivery Network (CDN), enhancing the infrastructure and empowering SSA team members to create and edit predetermined page templates over time.
The site empowers the American public to effectively manage their benefits and records, thereby dramatically improving the SSA customer experience and reducing operational costs and burdens on field offices across the United States.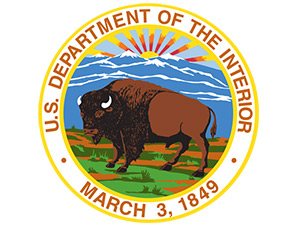 U.S. Department of Interior
Modernized the DOI's web services architecture to take advantage of new cloud-based and other digital technologies, evolving it into one of the most advanced web service platforms of its kind in government.
Business demands disproportionately had outgrown the solution lifecycle of the initial platform, architecture, and configuration to become inefficient, costly, and extremely difficult to maintain.
With the cloud platforms now in the mainstream along with other technologies previously unavailable, we leveraged our position as proven innovative thought leaders to develop an ambitious but essential, full spectrum solution, scalable to the meet both current and future demand that create the performance, efficiency, scalability needed.
What started as a small but visionary development pilot has evolved into one of the most active, expansive, and efficient Web Service Platforms of its kind in government.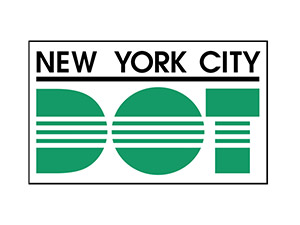 Department of Transportation
By harnessing the power of robotics process automation and advanced data search and management techniques, we helped New York City's Department of Transportation save the taxpayer an estimated $170M annually. 
New York City Department of Transportation (DOT) receives complaints from the public about injuries and damages at locations within the city limits. In support of the city's litigation department, our customer receives on average, more than 12,000 search requests per year. Each search request required a manual process that searched more than 37 separate data sources, which took (on average) approximately 8-working hours to fulfill each request and cost the taxpayer more than $3.5M annually.
The innovative engineers at COREONYX developed a state-of-the-art, automation search & discovery solution that not only leverages robotic process automation across the accelerate and automate data discovery, but also expands across the enterprise to seamlessly bring together the multitude of disparate data sources that not only provide the accurate and relevant data that was being sought, but also assembles the data into a single reporting format, desired for submission to the legal team or to courts.
While the gains in search efficiency alone are impressive, that was only half the story. With our innovative approach of harnessing the power of advanced  technologies around the business, what once took more than 8 hours for a single search, now only took mere minutes, creating both a significant operational improvement and reducing estimated labor cost from the $3.5 Million dollars annually to just over $30,000 dollars—a cost reduction to less than 1% of the previous amount. Further, the city now intends to leverage this new platform across a majority of its 50 departments to create similar economies of scale with a potential savings of more than $170,000,000 annually for the city taxpayers.